This writeup is on our home page so you could know us from the point of our origin. A lot has changed since then. However, our core is still what it was in 2011, when we were just a thought:

It was 2006. I was 20 then, preparing to drop out of college. I had wished to build a status quo changing business in India. A business that could be spoken about in the same breath as Facebook, Twitter, Google, or Apple. I had the idea, the plan, the undying will, the passion, plenty in funding too but, I yet could not build it. Actually there is nothing new about this story, it may have happened to a lot of us in India and elsewhere. I couldn't build my idea, my social media platform (2007), for 5 reasons -

1. Culture (2008)- : Delayed funding — I got funded 2 years after I originally had the idea and the UI design on chart papers. 2 years because there was barely any culture of funding an Idea, its thinker/doer and its design so that it could be made into a business. India just didn't think businesses could be built straight out of ideas, designs and plans listed on some sheet of papers by some weirdo.

2. Culture (2009) -: Team — Most of the people I found on this journey were actually not ready for a startup as their ideas about life beyond college was something else. For most of them it was a job that paid a handsome salary. Great startups never lay their foundation with such teams. My team was a team of great people in a misplaced job. Probably, that is why my startup could never be great. I blew up over Rs. 20,00,000/- in salaries in the first 5 months of my first company. It was bound to fail.

3. Culture (2000–2006) — My teenhood — All the people who called the shots for me (my parents and their peers) did not have the ability to understand what such whims are made of. They did not have the ability to understand crazy. They only understood good scores in schools which I got, then beautifully celebrated educational degrees, which I never got. And that meant, domestic rebelion. That's never easy.

4. Culture (2009) -: Hence, no one to go to to talk about whims. It kind of made me a bit lonely but at the same time it revealed me to myself, or at least I had hoped so.

5. Culture (2010–11) -: And its true that even if I had managed to build the prototype for my social network in 2006, I would have not been able to scale it up like the way they scale up companies in Silicon Valley. I would have failed anyway in not being able to compete or collaborate with Facebook, Twitter, Linkedin, Google like companies. The reason for that would also have been the CULTURE in India.

I finally found a problem I truly want to attempt to solve in India for many — The culture in India (2011)

It was this problem that was not helping me pander to my whim even when I had the right idea and the right design at the right time, to build a status quo changing business in India. Although in this context what I had is not as important as what I didn't have. I didn't have the right team of vendors, nobody to advise and not the right team of colleagues either for the given idea in case. The problem was that these are not the resources you could find in India with the kind of ease you could find them in at Silicon Valley. In Silicon Valley, you could find your first co-founder or investor in the same coffee shop across another table where you were casually discussing your idea with a friend. They just overheard you and liked what you said. In India that could take sometimes years. In most cases what you will find in India will lead you to mediocrity. Why? Because people here are satisfied with it. Their cart is still moving. And that is not the cart I want to be on.

Having said that, I'd like to admit that India is changing. I have been very actively observing the new wave of startup ecosystem development through out the world and NOW India seems to be playing a key role from within its geographical boundaries. In 2006 when I started I was getting to read only about Silicon Valley California because that was all there was to read about on startups. Today I am reading as much about Silicon Valley as I am reading about India. I know India is changing anyway, I just want to help catalyse that change leading to a smarter culture and hence, smarter actions.

The last 3 years I have spent about the Indian equivalent of $120,000 in doing all that it could take me to position myself right with the right set of imagination, ideas, ideologies, knowledge, experience and finally people, to be able to start my journey of impacting the culture in India to enable great creations right from bedrooms, bathrooms, dorms and garages so that one day we could also innovate like they do. And, while on that journey I hope I could collaborate with these teams of extraordinary doers to realise my dream of giving India its very own company with anyone such group of doers, a company that could be spoken in the same breath as Facebook, Twitter, Apple and Google.

Or at least I hope so. Only time will tell. Whether that happens or not, what has already happened is that I am convinced I could not have seeded a better idea for an environment where an idea of mine can be put into such an inspired mechanism that it may translate the idea into a company. To tell you the truth, that has been my key inspiration for building Preseed; because I have too many ideas that are worth an effort, the root of each has been a problem I have experienced and the solution to it has the potential to improve at least my own life if not the whole world's. Each such idea has 'simplicity' at their heart giving them a fair chance to scale up fast making relatively larger impact felt. Simplicity in terms of its entire experience; from its value proposition, visuals to its complete model of operation on ideas from web-enabled products to rural supply chains. There can be no better system for me than preseed to preserve those ideas. It's in these ideas that feed my soul. And it is in this ''organized mechanism' that I find people to work with me on what feeds my soul.

I call this organised mechanism — Preseed.

A traditional startup incubator — A startup incubator that incubates a startup company of 2 to more people that has achieved some real traction in their product. This means that a traditional incubator invests about Rs. X lakhs in that startup and houses that startup for 3 months under their own roof to open an environment of co-learning among all entrepreneurs with its other portfolio startups under that same roof.

How it works — It takes 5–10% ownership in that startup for doing so. Such incubators are basically, funds. They take investments from other investors and invest their money per batch of 10 or more such companies.

We are outside of this scene - For we build upon our own startups from scratch as we have already corroborated by building startups indicated on Preseeded. We think the idea ourselves and then, we inspire our fellow beings to join us as entrepreneurs on our idea, we give them our own mind made up of years of conscious research and imagination. We don't invest money, design or code. We, however, put in the maximum hustle on connecting the dots of tech and design. They say ideas are dime a dozen. Good ideas are rare. Good ideas are ideas that truly have the potential to drive people towards freedom, every other idea is not a good idea. So we didn't channel our energy into becoming a fund. We instead decided to be the company that is the creator of a web product which in turn nurtures and not merely an incubator.
There are no restrictions. There may be challenges. But there are no restrictions. The mind is boundless. And so are we. We don't consider your idea for incubation unless it is a thought that solves our own itch in an original new found way.
I would like to redefine the geek as someone who is on an obsessive intellectual pursuit. The new age geek however, needs to be, in both intellectual and spiritual pursuit. That is the kind of geek we are developing at Preseed. We have only just gotten started.

We nurture dot makers
We love the fact that you are writing codes and designing upon your ideas right from your bedrooms and dormitories. We also love that not having the money or other resources to build upon your dream doesn't stop you from doing so. We love it all so much that we decided to help you.

What are dots?

To convey a meaning when you write the first word, you put a dot first. Then you run your pen to grow that dot into a word that has some meaning. And all these different words together form a story. Every time an author nurtures that dot, he ends up with a story, that may sell. So, dot is the point of initiation where a word, a story, a line or an organisation, everything originates from. Pen Dot:Word :: Preseed Dot:Startup

Our Name — When a tree was a seed it looked like a dot! And before a seed, it was, a Preseed.

Who are dot makers?

Everyone is willing to put the dot forth. Everyone who has a 'pure will' to start. You may or may not have an idea to start with, but if you strongly believe you want to start someday, then you are the dot maker we are looking for.

Our Mission

To nurture dot makers, or simply put, to empower those who wish to 'create' rather than just follow. I refined this line later to say 'those who have the will to do something out of the ordinary' and then yet again, 'those who have the will to do something truthful.

What will we really do?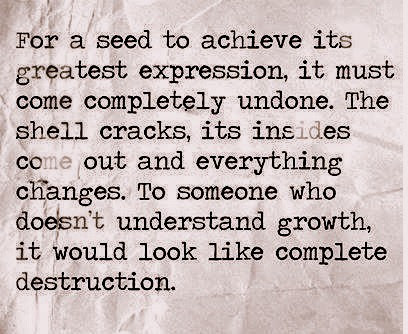 And we intend to do all of this at a global scale through the PreseedApp + Chattodo which is written about on www.preseed.in
Until our software Chattodo and Preseedapp are ready:
(We have already covered the below mentioned points in our writings below in greater detail).

We will personally inspire, co-build and educate you on business values we believe in. Most of it is counter cultured. But that is what works in these extraordinary 'internet' times of FREE information and FREE tools' that have led to more noise than information of value.

1. Mentorship/Advise — Our advice will lead you to decipher the startup plan, its phases and over all strategies so crisp and simple that it actually STARTS bootstrapped and conducts itself in smarter and contemporary ways. We continue to function as advisors throughout the course of the business so long as you feel our need.

2. Scale up Connections — These connections are thoughtfully created potential tie ups that make the process of building a great company faster, more efficient, more cost effective and more scalable. We create a structure around you that leaves you more time to focus on what is most critical to your business so that you do what is most important and others do everything else. These tie ups could be infrastructural tie ups, operational tie ups, process tie ups, technology tieups, human resource tie ups or any other tie up that can help grow the startup.

3. Vendors- We connect you to the vendors for various executions. These vendors are those vendors we have identified as most cost effective vendors over our experience of the last 5 years.

4. Investments — We put you through the right potential investors for your startup and in exceptionally good cases we will get you the investments too.

5. We work with you on anything that we think requires our attention towards chasing a common goal with you. We hope you understand that most ideas that people write to us about are redefined by us, sometimes even completely changed. (Obviously in the interest of the business).